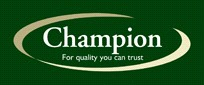 Just over 30 years ago, in 1985 the Highlander journey began in Scotland. Founder and current Chairman, Bahram Golzari with a love for Scotland's mountains forged a path to develop products fit to survive the rugged landscape and ever changing climate conditions, what we didn't realise was that if it could withstand Scotland's munros, it could withstand just about anywhere.

Bahram was shortly after joined by his close friend Allan Blacklock in the business and together the product range and brand grew in size and strength.

Highlander now proudly designs and manufactures outdoor and tactical products across backpacks, clothing, sleeping bags, tents and outdoor accessories and is being sold in over 50 countries worldwide.

We're proud to have worked on some prestigious contracts over the years such as exclusive licensee to the London 2012 Olympic games and Glasgow 2014 Commonwealth Games.

Now in its second generation of the family business, Highlander continues to seek and stretch new designs and concepts in products that withstand nature's harshest elements with a focus on design and performance.